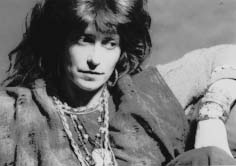 The above photo is by Susanne Kaspar. Didn't she make me look deep and dark for the back of my first book? She also took the one below in case I needed to look normal for something – – like the back of my second book.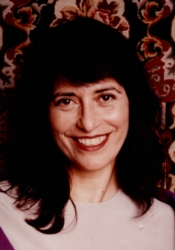 Susanne's exact words about the above photo were "You don't look TOO crazy in it."
While the above pictures are older, the next two are more recent, about 2004, by Brian Peterson. I love Brian.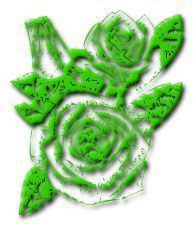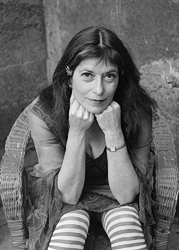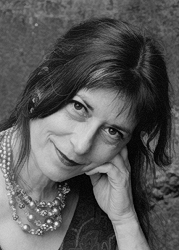 Now to even more recent shots: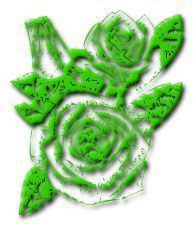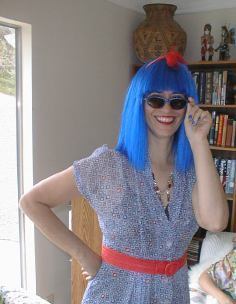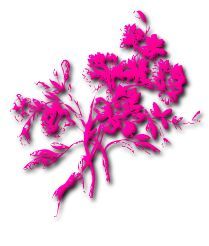 And, finally, this last (and old pic) is NOT from a drunken bash. I'll admit I don't know who took it. But I don't drink. It's that a lot of the time I approach clothes et al like an eight-year-old playing dress up. So a snapshot like this one could've been taken anytime! This particular shot is old, but I have so few photos showing a typical day's drag. Well, the photo isn't quite my daily drag. It's usually way more creative and wild, and I really wish I had photos to share because I have so much fun. But I guess the wild drag is just for the moment, part of life's immediate – – but also immediately lost – – pleasures, because there's never a camera at hand when I'm done up in my day-to-day way. Much as that frustrates me, maybe it's just as well since that camera's never there to catch me in my other day-to-day drag, which all artists, mystics, stay-at-home mothers, shamans, and professional writers know: grubby PJ's or sweats – – which have been worn for three days 'n' nights straight – – unruly hair, and expression of either manic concentration or addled exhaustion.